Click to look/listen: "Parallel Reflections"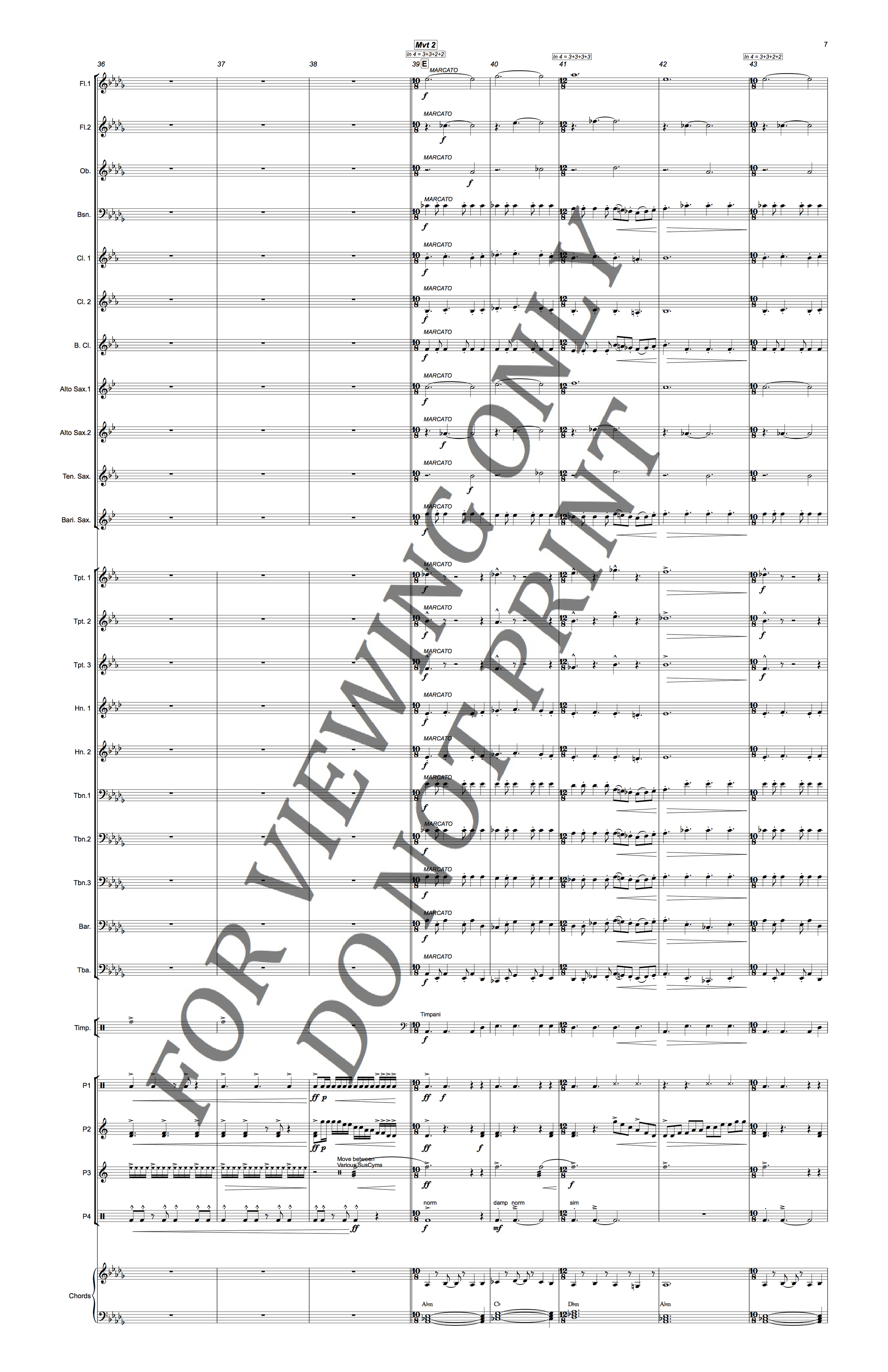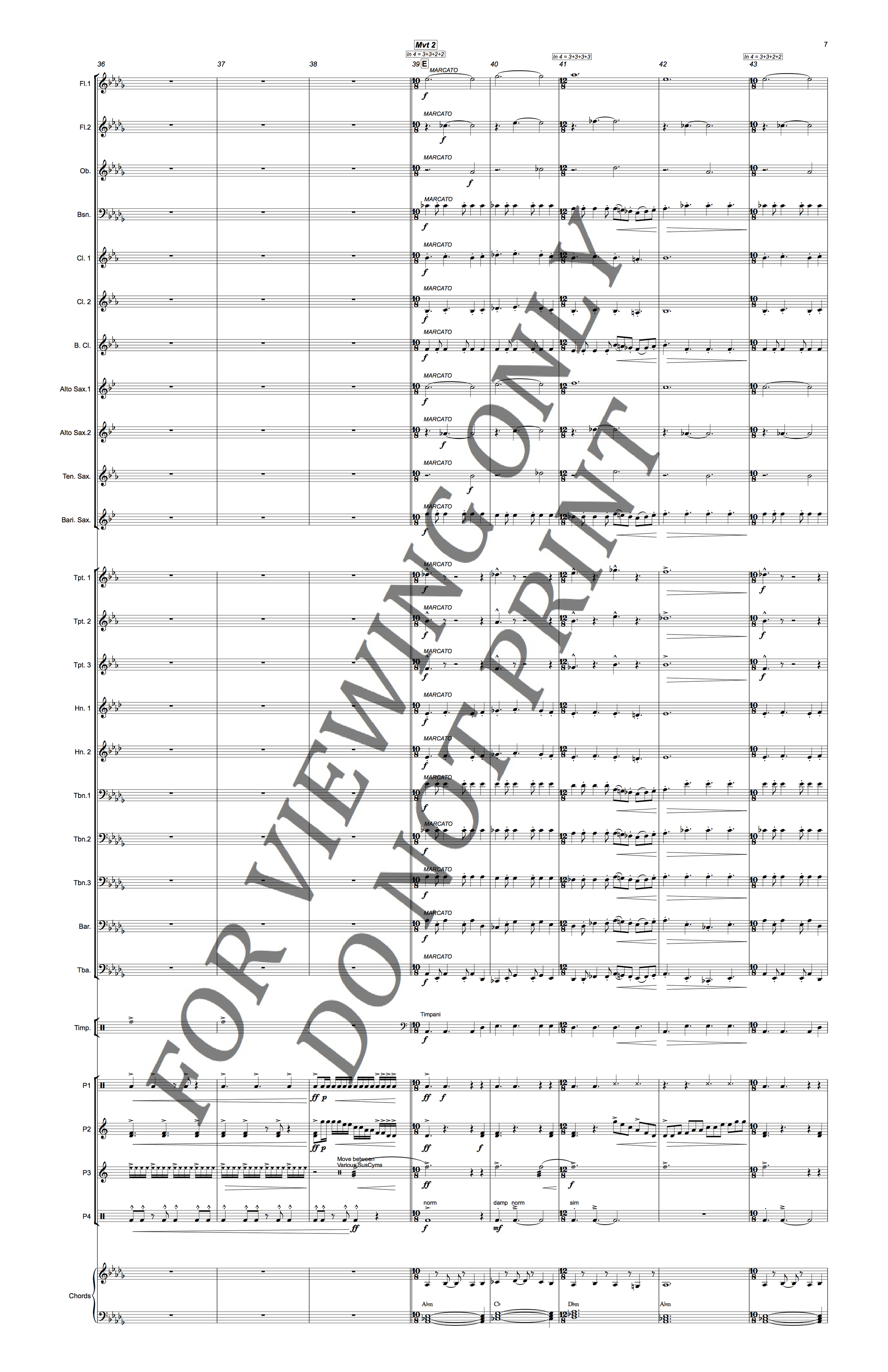 Click to look/listen: "Parallel Reflections"
Parallel Reflections was written for the Eureka High School Symphonic Band in Eureka, Missouri, under the direction of John Arata, and was premiered in Spring, 2017.
The title "Parallel Reflections" has multiple meanings, with the first becoming obvious during the opening tuba duet, and with the usage of other parallel intervals at various points in the piece. However, this piece is also a reflection of several musical inspirations from throughout my life.
Broad stylistic inspiration includes music by Gustav Holst, Julie Giroux, Ney Rosauro, John Mackey, Radiohead and Claude T. Smith.
This piece has four distinct movements that transition seamlessly from one to the next. In the second movement, I have added suggestions for the conducting pattern to aid in a more successful first read-through for your band.
If purchasing this product digitally, it is best to print the score on paper that is 11 inches x 17 inches. If only interested in purchasing a printed copy for shipment, visit www.jwpepper.com and enter the following code in the search: 10862872